What is web analytics, what is it for and main tools
Web Analytics is the discipline of measuring, processing, analyzing and reporting information that allows us to know what is happening on our website or mobile application. Knowing this data on how users interact with our digital assets is crucial to be able to develop and implement changes and strategies that help us achieve optimal results. In this post we explain what Web Analytics consists of and what are the best tools to develop it
How does Web Analytics work?
Typically, most analytics tools "tag" their web pages by inserting a JavaScript snippet into the code . With this tag, the analytics tool counts each time the page receives a visitor or clicks on a link. The tag may also collect other information such as device, browser, and geographic location. It does this through the IP address.

Web analytics services may also use cookies to track individual sessions and determine repeat visits from the same browser. Since some users delete cookies and browsers have various restrictions around code snippets, no analytics platform can ensure the complete accuracy of their data.
The data that is collected is usually presented in customizable dashboards according to user, date range and other attributes . The data is divided into categories, such as:
audience data
Number of unique visitors

Number of visits

Percentage of new visitors vs. recurring

countries of origin

Device they browse on
Audience behavior data
exit page

bounce rate

Frequently visited pages

Average time per visit

Number of pages per visit
campaign data
Campaigns that have generated the most traffic

Which pages have performed worse

Which keyword searches have resulted in a visit
You can review all these metrics in our post on digital marketing metrics .
Benefits of Web Analytics
Before you start using any new tool, it is important to understand the value and results of the various benefits that Web Analytics offers:
Monitor your visitors and help you get to know them:

 Web analytics provide key metrics and statistics such as number of visits, unique visits, bounce rate, top content, top keywords, referring sites, and traffic source.

Optimize your website:

 Once the user's behavior has been analyzed, you will have enough information to carry out actions such as changing the content on the pages that perform the worst, putting 

calls to action

 , etc.

Carry out a digital sales and marketing plan:

 With the data extracted, we will have key insights at hand that will have a direct effect on the new 

dig

ital marketing plan

 . Online customer trends can help the marketing department target, for example, a certain geographic location.

Predict future trends

 : Over time you will be able to start analyzing behavioral trends, what causes an increase in traffic, where the majority of visitors come from. This activity is known as 

coolh

unting

 .

Have a record of the competition:

 It is essential to analyze and monitor your competition. For example, how much traffic do they receive? Where is your traffic coming from and where is it going? Is it possible to intercept this traffic and redirect users to your website?
How to choose the best Web Analytics tool?
The use of specialized analytics tools represents a huge advance in its development. Thanks to them, information related to web pages can be collected, such as user navigation, the most important metrics to compare if the strategies work and which ones give better results in different periods of time, as well as complete reports to know the state of them.
With this information, you can better understand customers and apply, based on the analysis, the best actions and strategies to improve the site, the user experience and increase conversions. Statistics on how the website is performing and how customers are behaving help determine which parts are working and which parts need improvement. These tools should be used to track the keywords driving traffic to your site, your social channels, page performance, and trends over time.
For this, it is very important to be clear about the objectives of the strategy and choose well the metrics to be analyzed, how much time to spend analyzing the results and what are the best tools based on the objectives and the time available. In addition, it is important to test tools to find out how they work and which one best suits our needs.

The best web analytics tools
Now that you know the opportunities offered by the use of Web Analytics tools, we will show you which are the best and what they are for :
Google Analytics is the most famous analytical tool of recent times. It is the largest web analytics platform in the world, with around 50 million web pages actively using it . Its success is due to the fact that it offers free and paid tools to websites that, in turn, can use them to gain a deeper understanding of their customers.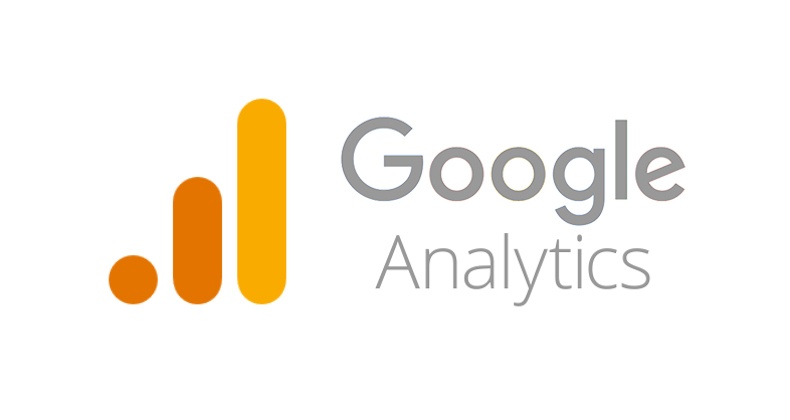 Regardless of industry, Google Analytics provides a comprehensive view of how customers are engaging with content, what is being implemented successfully and what is not. The basic functions are free and it provides very detailed data on:
visits

unique visitors

pageviews

Average pages per visit

Average time on page

Geographic data and language

Keywords by which they access the web

The traffic sources through which visitors access

Search Engine

 Optimization with Google Webmaster Tools

know how they behave

Have custom reports and share them
SEMrush
SEMrush is a web analytics tool with a powerful SEO approach . It provides a wide range of tools to evaluate and improve technical SEO, on and off the website.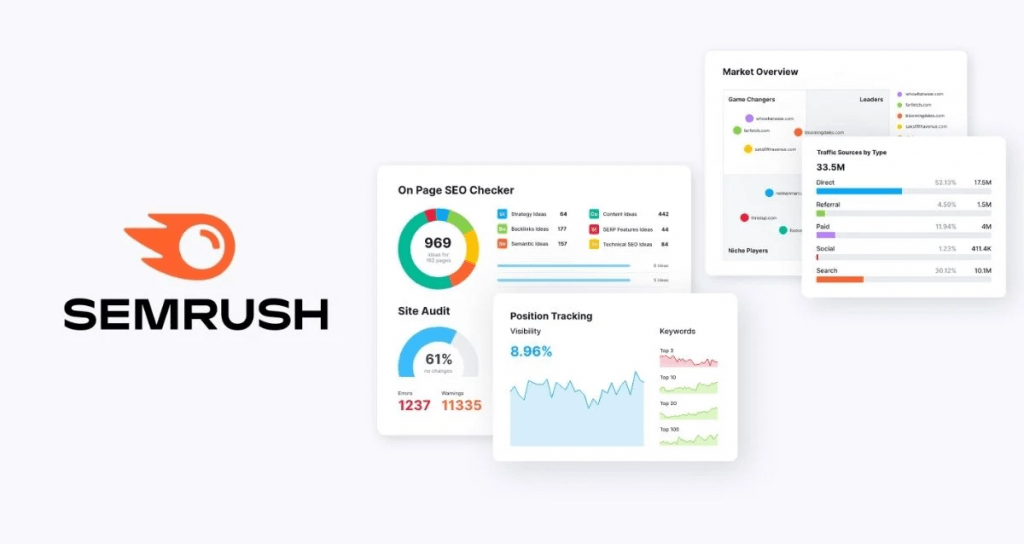 SEMrush also includes everything you need to identify relevant, high-traffic keywords that you'll then use to improve search engine rankings. It's worth noting that SEMrush analytics are not limited to your own website. The panel contains tools that you can use to spy on your competitors.
These tools are especially valuable for researching the keywords that your competitors are using in their ads, organic search, and link building strategies . This makes SEMrush a powerful solution for marketing and SEO agencies.
MASTER IN DIGITAL MARKETING AND WEB ANALYTICS
Improve your analysis capacity and the results of the company
I want to train in Web Analytics!
Kissmetrics
This tool is a Web Analytics platform in the cloud that displays information in real time with intelligence associated with each client or user. In addition, it has several customizable add-ons and dashboards .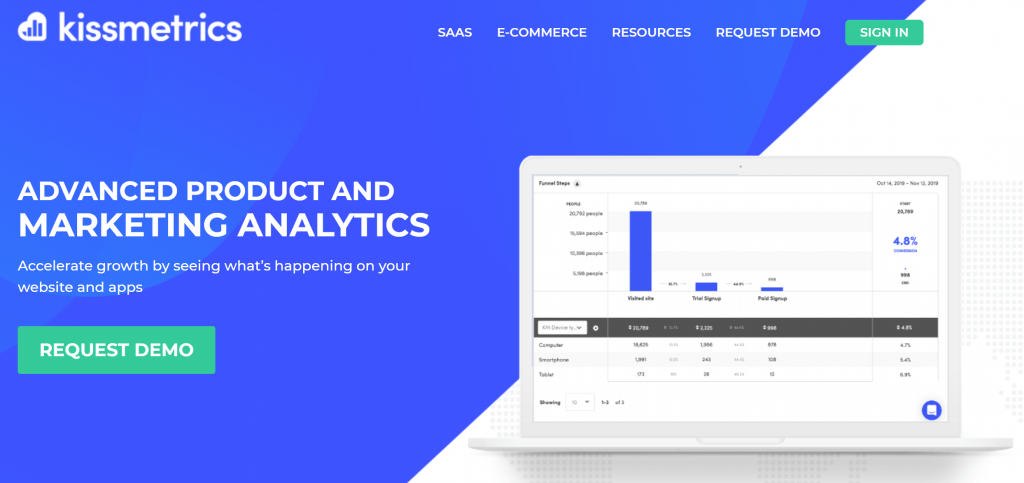 Help improve conversions by identifying opportunities in the sales funnel through options that allow you to see how users behave.
In addition, the behavior of web visitors can be studied by grouping them by characteristics and by the type of actions they perform or the device they use to enter the site. This allows user segmentation to better study their behavior and find out which profile converts the most. The tool also allows A/B tests and cohort analysis.
In addition to providing analytics, Kissmetrics is an email marketing platform . This means that you can use your knowledge to create targeted email campaigns. This will help you sell more to your existing customers and increase your customer lifetime value (CLV).
Amplitude
Amplitude is a product intelligence platform that focuses on tracking user experience (UX) and user behaviors. You can use this tool to segment your visitors and analyze funnels, revenue, and retention.

Amplitude is particularly useful for product managers looking to improve retention rates by understanding the customer journey. Specifically, product managers can use Amplitude to identify common conversion and selling points. Marketers can also use this tool to A/B test and create targeted campaigns.
Clicky
Clicky is a real-time web analytics tool. When it comes to using it, it is more complex than Google Analytics , but its users choose it for its speed when it comes to displaying data in real time. It shows the number of visits to a website and to each page with the details of its users. Information can also be displayed with heat maps.
This focus on individual visitors extends to other key metrics, as Clicky's dashboard displays information about each person who visits the site. This includes their location, referral source, the amount of time they have spent on each page, and the actions they took on the website.
Adobe Analytics
Adobe Analytics provides real-time information about web page traffic. This multi-channel analytics tool collects data from a wide variety of sources, including web, voice, and IoT . Once this data is collected, you can use Adobe Analytics to segment your visitors into groups and then compare their behaviors.
On the other hand, it also uses powerful predictive and machine learning algorithms to provide more advanced information. This will help you identify trends that lead to successful conversions. This combination of web analytics and multiple features makes Adobe Analytics a top choice among marketers.
SimilarWeb
SimilarWeb uses various methodologies when analyzing and collecting data to provide companies with a better understanding of their customers. It is a unique platform that collects information about the performance, traffic and other aspects of a web page from hundreds of different sources that it combines into a single data set.
With that set of company-specific data, users can gain a high level of insight into the behavior of potential customers and website visitors. Also the most complete analysis of the performance of an application or website.
CrazyEgg
Tool focused on web optimization , perfect for visualizing where site visitors are clicking. CrazyEgg offers a heat map and a scroll map built based on the movements within the page that allows you to see which parts of the page are more interesting for the user, as well as a map of clicks and information about the percentage of clicks.
Crazy Egg also offers funnel analysis and A/B tests. This can be very useful for marketers and web designers looking to improve UX and achieve high conversion rates.
chart beat
Chartbeat is a content analysis software package specially designed for publishers. It focuses on serving the media and has already partnered with more than 60,000 brands. As a publication-centric platform, Chartbeat's real-time and historical analytics dashboards focus on reader engagement. This helps media companies identify the topics and content that readers prefer.
Once the content is written, Chartbeat makes it easy for you to choose titles and images, as well as topics related to page optimization. This can help maximize engagement and convert casual visitors into loyal readers.
Finteza
Finteza is a cloud-based analytics solution that provides advanced real-time web traffic analytics. It offers an all-in-one solution to help businesses better understand user behavior and manage ad campaigns more efficiently.
Additionally, it helps websites tackle some of the biggest issues in web traffic analysis. For example, using a bot detector , this tool will recognize illicit traffic and identify potential scammers and hackers, so your information will be based on real data only. You can also customize funnels and create funnels for any page, source, UTM tag, and more. With these customization options, you will have a detailed behavioral analysis of your audience at any stage.
What do you think of this article about what is Web Analytics ? Leave your comments and share!
To use these tools, carry out the best strategies and data analysis in the company as a professional, training in Web Analytics is essential. More and more professional profiles with training in this specialty are in demand. If you also want to be part of the change, sign up for the Master in Online Digital Marketing . We are waiting for you!